Volume 1, Issue 3, September 30, 2006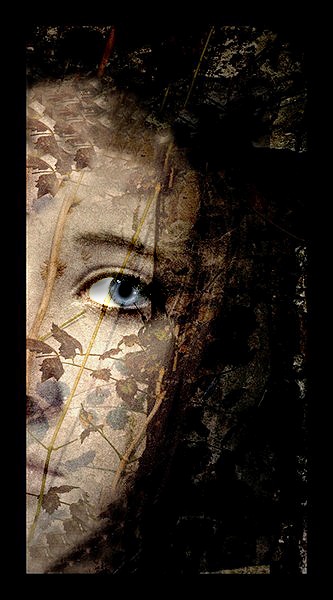 © Cile Bailey
Fade to Black
by Stephen L. Antczak

Six years Federal Police Force, last two on Homicide. Done it all...murder bars where a shooter's more than a drink, psychotrips when the poor bastard who'd just hacked up a family comes down on death row and finds out he'd been tripping on Kill Pills. And now this stuff, Arties getting wiped by some sicko who wants to play Old Testament.
"I mean, they're not even real."
"Yes they are, they're real as you are." Lydia ran her fingers across the edges of the plastic disc casings, each the size of a quarter. Everything had already been scanned for prints. "Those are people in there, Mickey. People who think and dream and want to live just like anyone else."
"Yeah, but anyone else doesn't have to be booted up to think and dream and live. Can't just turn me off with a flick of a switch," I said.
"If that switch is on a zap gun, and that zap gun's pointed at your head," Lydia said, and I involuntarily flinched at the tone of her voice. I'd seen her do it, up close, face-to-face when she took 'em down without blinking. Cold. Wondered why she let this, of all the shit we had to deal with, why this did it to her. But every cop has that one thing that gets to him, or her. With most of us it was little kids, murdered without really knowing why or even what dead meant. That wasn't what got to Lydia.
These games, for lack of a better word. They got to her.


Read the entire story:
Fade to Black (pdf)
Fade to Black (prc) PDA-compatible format.
See our reading software link at left.

---

Table of Contents